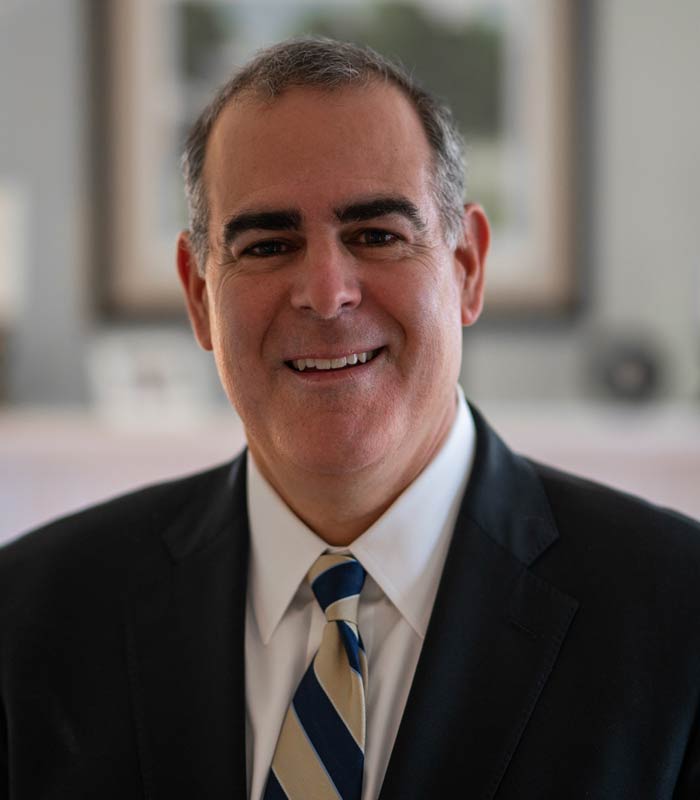 Richard Milone, Insurance Recovery & Civil Litigator in Washington, DC
About Milone Law Firm PLLC
The Milone Law Firm specializes in resolving complex insurance claims of all kinds on behalf of policyholders throughout the United States. The Firm's principal, Richard D. Milone, has 30 years of experience litigating and resolving insurance claims, most recently as a partner in one of the best known law firms in the country. He has helped clients secure hundreds of millions of dollars in disputed insurance proceeds, both through court victories and out of court settlements. In insurance-related matters the Firm represents exclusively policyholders, never insurance companies.
In addition to his insurance recovery practice, Mr. Milone has unique and broad experience including service as General Counsel for the United States operations of a German-owned restaurant chain, managing an intellectual property holding company, and serving as Chair of the D.C. Litigation Department of a major New York based law firm. In that capacity Mr. Milone successfully litigated matters involving antitrust, false advertising, defamation, breach of contract, personal injury, and many others.
The Milone Law Firm was formed to offer clients top quality, experienced representation in complex matters, at rate structures substantially lower than major law firms, and where appropriate, under flexible alternative fee structures. Mr. Milone is admitted in the District of Columbia and New York, and co-counsels with attorneys throughout the United States when appropriate.
Meet Richard Milone
Richard Milone began his career as a policyholders' insurance recovery attorney in 1991 as part of a large team of lawyers litigating environmental and toxic tort insurance coverage disputes, and was trained by the top pioneers in the field. Since then he has represented policyholders in trials, appeals, arbitrations, and negotiations involving a wide array of business liabilities and losses, including directors' and officers' liability, false advertising, asbestos and other toxic torts, event cancellation, cyber liability, False Claims Act, hazardous nuclear waste, and many others.
His clients range from individuals and small businesses to Fortune 50 companies, plus political campaigns, non-profits, individual directors and officers, municipalities, trade associations, and both debtors and creditors in bankruptcy proceedings.
Mr. Milone's accomplishments are recognized by his peers in Best Lawyers in America, and he has been ranked for ten consecutive years in Chambers USA as a top policyholder lawyer, where clients have described him as "a fabulous lawyer" and "an expert in the field," and commented that "you feel that he is there to protect you, especially when dealing with insurers and their arsenal of lawyers." He also has been ranked for nine consecutive years in Washington, D.C. Super Lawyers.
Mr. Milone serves on the Advisory Board of the Corporate Counsel Institute at Georgetown University Law Center, and on the Board of Directors of the Great Falls Lacrosse Association.
He grew up in the New York area, and lives in Great Falls, Virginia with his wife and three sons.
Education
Georgetown University, J.D. cum laude, 1990
University of Notre Dame, BA, 1987
Experience
Jones Day, 2015-2019, Partner
Kelley Drye LLP, 2007-2015, Partner
Gilbert Heintz & Randolph LLP, 2001-2007, Founding Partner
Howrey LLP, 1991-2000, Associate (7 years) and Partner (2 years)
Awards and Recognition
Best Lawyers in American (2018-2021)
Chambers USA – leading practitioner, insurance: policy holder (2012-2021)
Washington DC Super Lawyers (2012-2021)
BTI Consulting Group's "Client Service All Star" (2011)
Named a "Knight of the Enterprise" by LyondellBasell Chemical Company, an honor given to trial counsel who achieve outstanding results on behalf of the company (2008)
Bar & Court Admissions
District of Columbia
New York
U.S. Supreme Court
U.S. Courts of Appeals for the First, Second, Fourth, and Seventh Circuits
U.S. Court of International Trade
U.S. District Courts for the District of Columbia, Southern and Eastern Districts of New York, and Eastern District of Texas
Judicial Clerkship
Law Clerk to Judge John T. Nixon, U.S. District Court, Middle District of Tennessee (1990-1991)